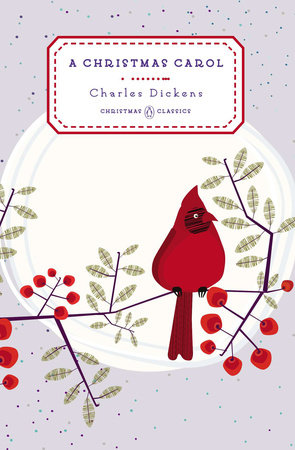 With how close it is to Christmas I've been reading some Christmas literature recently, some of it new to me, and some of it very familiar.
When I saw the Penguin Christmas Classics collection I fell in love with their beautiful covers and illustrations and indulged in a pre-Christmas splurge.
These books look and feel beautiful. They work together as a collection, but still shine as individual books. Whilst I know the adage says not to judge a book by its cover, there is still something so enjoyable about reading a book this pretty.
Penguin says of the collection:
'Beautifully designed hardcovers—with foil-stamped jackets, decorative endpapers, and nameplates for personalization—in a small trim size that makes them perfect stocking stuffers, Penguin Christmas Classics embody the spirit of giving that is at the heart of our most time-honored stories about the holiday.'
My first read from the collection was A Christmas Carol, which will probably be a familiar Christmas story to most people even if just the muppets version.
From the first sentence: 'Marley was dead to begin with.' which is a well-known, yet still intriguing start, this book held all the familiar comfort of Christmas for me.
The descriptions on a Victorian Christmas are rich and detailed, transporting you into the scene and leaving you a little bit sorry that Christmas doesn't seem to be quite so grand or joyous any more.
The moral of the story is obvious without being laboured, the storytelling keeps a deeply emotional, typically Victorian story light and easy to read. It's a good introduction to Dickens and a must for anyone who loves Christmas or needs to get in the Christmas spirit.
The beauty of the book makes it the perfect gift, even if it is just a gift to yourself!